Secure Payment System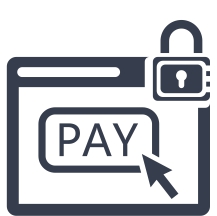 Creating a secure payment environment and building trust with our customers is the most important thing we care.
Our platform passes the highest level of PCI DSS( Payment Card Industry Data Security ) , which is the most stringent financial data security standards
It is worth mentioning that the of PCI DSS certificate is valid for only one year, which means that we must go through the rigorous scrutiny every year.
As a result, we can guarantee that the information you input is encrypted and it will not be available for third parties.